About The Gordon Browning Museum Building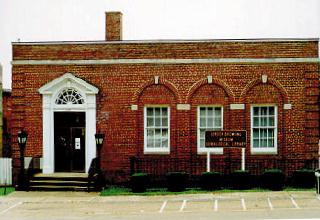 The repository is located in the former McKenzie Post Office built in 1935. The manuscript collection is stored in a large steel vault on the main floor of the building. Storage space and climate control are somewhat limited but the collection is manageable and secure. The genealogical library also resides on the main floor and has similar problems with climate control and shelving space. Both the manuscript and library collections are maintained by the curator of the museum and by volunteers from the Carroll County Historical Society.
[ Credits ] © December 1997, Gordon Browning Museum.