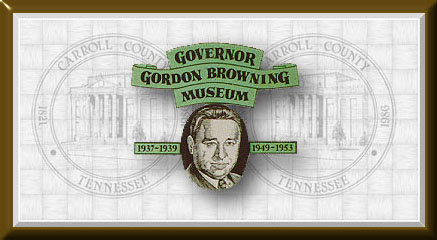 The Gordon Browning Museum is a publicly supported museum and repository for documents, images and artifacts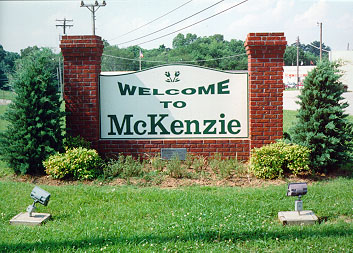 that represent the history and culture of Carroll County, Tennessee. The museum is named in honor of the two time Governor of the State of Tennessee Gordon Browning and contains numerous papers, photographs and personal effects of the former governor. In cooperation with city, county and state organizations, the Carroll County Historical Society operates and maintains the museum and repository.
The Gordon Browning Museum and Genealogical Library is located in the

City of McKenzie in West Tennessee. The City of McKenzie can be found near the crossroads of State Routes 22 and 79 in the northwestern part of Carroll County. The museum and library are situated in the old post office in the center of town adjacent to the city square.

Search the Gordon Browning Museum site below:

Contacts

For group appointments of more information write or call:
Jere Cox, Executive Director
The Gordon Browning Museum & Genealogical Library
640 North Main Street
McKenzie, Tennessee 38201
Telephone number: (731)352-3510


e-mail us: gbmuseum640@gmail.com

Hours of Operation

All Year

Monday, Tuesday, Thursday & Friday - 9:00 a.m. to 4:00 p.m.
Saturday - Closed Until Further Notice
Closed on Wednesday's

[ Credits ] © 2009, Gordon Browning Museum.